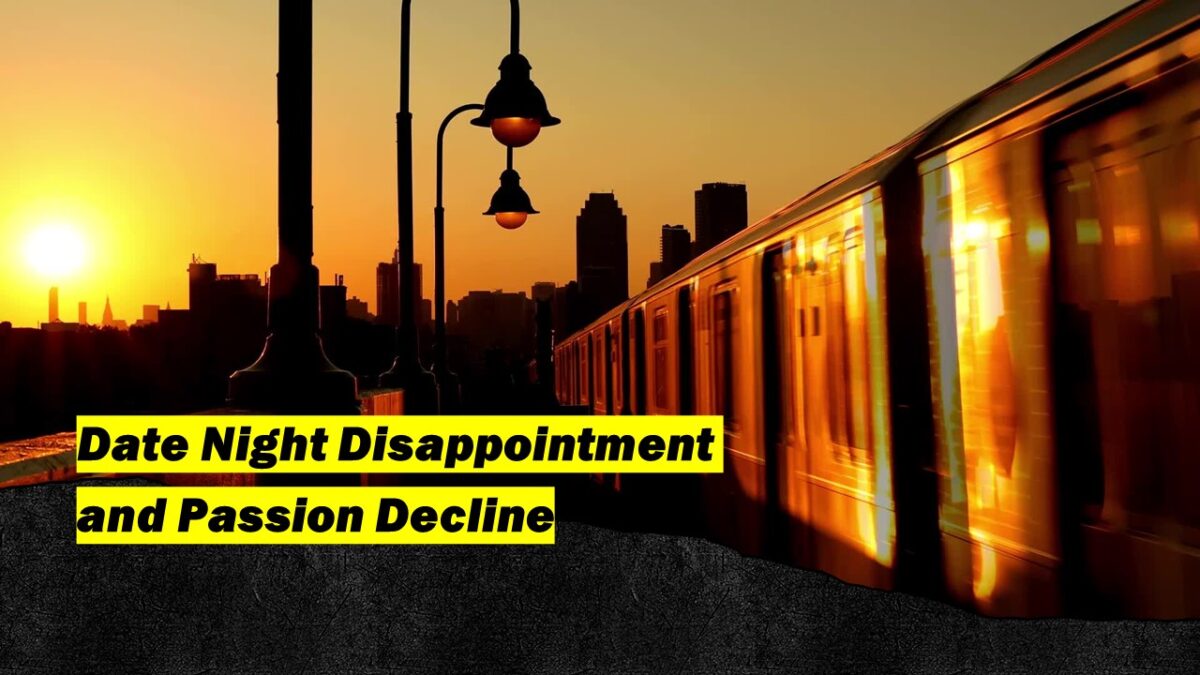 The article describes how a date night, and a romantic relationship can become boring and what partners can do to make them more passionate.
Many love scholars consider passion to be a key feature of romantic love and the beginning of romantic relationships. The boost of passion appears so high that it seems like its intensity will never fade. However, keeping the spark of passionate love alive is challenging.
How to Maintain Passion in a Romantic Relationship
In romantic relationships, passion entails intense feelings of emotional and sexual longing for a partner. In European and European-American cultures, many people believe that they can be happier when their romantic relationships are more passionate. However, the reality of relationships shows that passion, which is usually high when a romantic relationship starts, tends to fade over time as the relationship evolves (Karandashev, 2019; 2022).
You can certainly foster passion in long-term relationships by participating in exciting activities with a partner, such as travel, hiking, or date nights. People can gain new perceptions of a relationship and themselves through these kinds of activities, especially when they are distinctively special.
For instance, you might discover that you enjoy camping, hear various political viewpoints, or encounter various cultural practices and cuisines. Being engaged in these events may lead to greater sexual arousal, passion, and relationship satisfaction. This psychological phenomenon refers to the "excitation transfer."
The excitation-transfer effect explains the secret of falling in love instantly. It also explains how sexual arousal transfers to other emotions.
The advantages of participating in an exciting activity with a partner are evident. However, many have difficulties doing so. For example, some people may not be very good at setting up exciting dates with their romantic partners. Others may experience difficulties or be stressed by something else. They might be ill. They may have a hard time finding childcare, or they may be strapped for cash.
What Is the Boredom of Date Night and a Relationship?
Another problem is that one of the partners or both can become bored in a relationship rut, also known as boredom.
Boredom is a dissatisfying emotional state that can affect all aspects of a person's life, including their relationships. At its most extreme, relationship boredom is apathy associated with feeling trapped and not wanting to be around the partner.
Typically, a person feeling bored in a relationship can feel like they have lost something once positive. You may feel as though the spark, fun, and laughter have disappeared. 'Spice things up' is a common piece of advice given to individuals who feel stuck in a rut. However, does it work?
Boredom Affects the Frequency and Quality of Date Nights
The feeling of boredom makes it more difficult to add excitement to the relationship. To investigate the problem, Cheryl Harasymchuk, a professor of psychology at Carleton University in Canada, studied how people maintain happy relationships.
In a recent study, the authors tracked the relationships of couples who were already in committed relationships. Researchers monitored their experiences on a daily basis over three weeks, followed by a three-month follow-up.
The authors revealed that on days when partners were more bored in their relationship than usual, they had a lower occurrence of exciting, shared activities (such as date nights).
Furthermore, when men or women who were more bored than usual went on dates, they had dates of lower quality and experienced lower feelings of enjoyment, passion, closeness, and satisfaction. The authors also discovered that men or women who were bored at the start of the study had fewer exciting dates and less relationship passion three months later. Thus, oddly, just when couples need it the most, bored partners are less likely to engage in date nights. Even if they do, the quality of their dates may be lower.
How to Avoid a Boring Date Night and the Decline of Passion
What can couples do, then, to rekindle their passion and break out of a rut?
First of all, you should remember that not every type of date night will be ideal for you. A couple may attend a play as an idea for an exciting date. While it can become another couple's disappointment. This does not mean that you must go "bungee jumping."
Talk with your partners about what will fit the level of excitement in your relationship. What fascinates you two? Attempt a novel, exotic restaurant? Or testing your teamwork to see if you can survive a terrifying haunted house? Even discussing potential outcomes can occasionally be exciting.
Partners may also try a variety of activities before settling on one that appeals to both of them in their relationship. For instance, both a man and a woman may not enjoy dancing or rock climbing, but they might enjoy taking a cooking class together.
Partners' expectations are also important. They may need to adjust their beliefs in order to avoid unrealistic goals, such as recreating the intense feelings from the beginning of the relationship. Instead, partners should concentrate on being present in the moment and being thankful for the time spent with their loved ones.
Finally, there are numerous spices in the "spice things up" cabinet. If you can't find the right ingredient for your love and relationship, ask around or look it up on the internet.
Lastly, doing fun things together is just one way to make a relationship more passionate. Spending time apart doing hobbies can give couples new things to talk about and give the relationship new energy in terms of how each person feels and how the other person sees them.