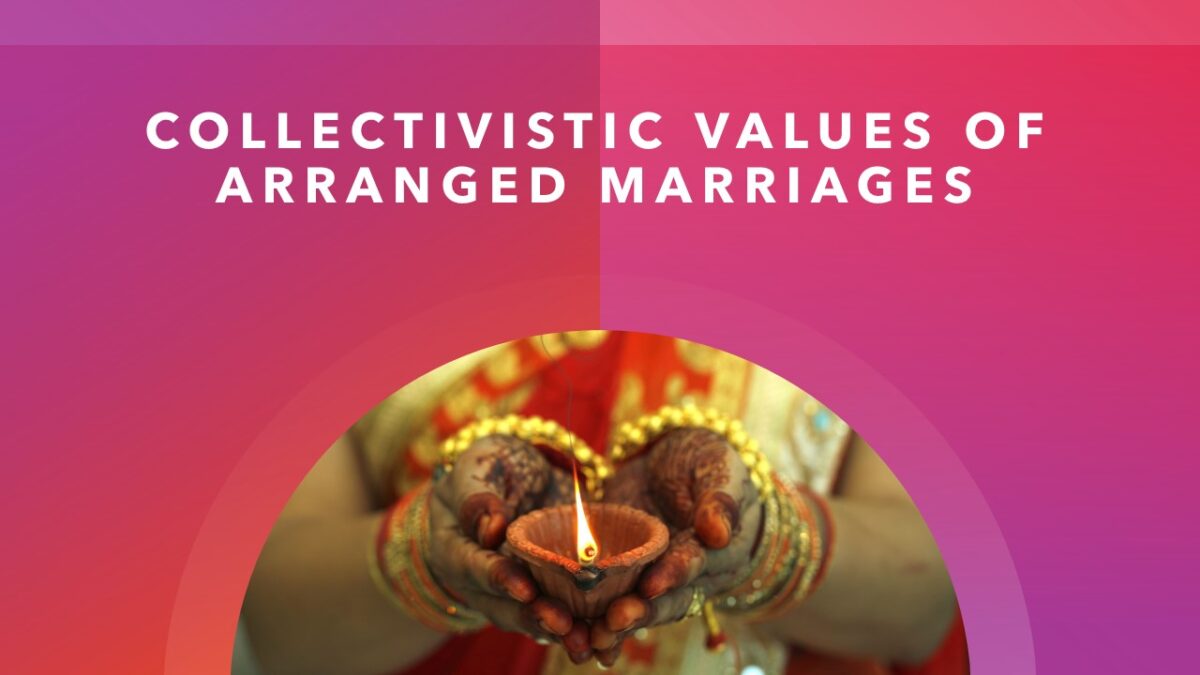 The practices of arranged marriages have been common in many traditional collectivistic societies in the past. They are still performed in certain old-fashioned cultural communities in India, China, Muslin societies, and some other countries.
What Are Arranged Marriages?
Arranged marriage is an old, traditional way for men and women to meet for the purpose of marriage and marry each other in many collectivistic cultures. In this kind of matrimonial arrangement, the groom and bride have limited control over who and when they marry and how and when the ceremonies are organized. Instead, other family members, religious leaders, community elders, or professional matchmakers find a decent match for a man and a woman to become a good couple for life. These people, as well as the whole family, are responsible for the appropriate organization of the wedding in terms of the right time and proper rituals.
Practices of Arranged Marriages in Collectivistic Cultures
Collectivistic societies are characterized by the strong individual interdependence of members of families and other social groups. Such interdependence is highly valued and widely practiced in collectivistic cultures. Therefore, arranged marriages are very suitable for family formation in a cultural context where marriage is a matter that concerns the entire family. Being interdependent in a family, a man and a woman cannot afford to ignore its interests. Even though they may feel romantic attraction and experience love for someone, they recognize that an arranged marriage is a cultural norm that they need to abide by. Consequently, they agreed to such an arrangement.
It should be noted that cultural traditions of arranged marriages have substantially varied across collectivistic societies throughout history (Karandashev, 2017).
How People in Collectivistic Cultures Feel About Arranged Marriages
People who were raised in a collectivistic culture feel differently than those who were raised in an individualistic culture regarding an arranged marriage because they have different conceptions of individuality and models of self. Therefore, they understand freedom of choice differently.
People in individualistic societies are more likely to have culturally normatively independent models of themselves, while people in collectivistic cultures are more likely to have interdependent self-in-relationship-with-other models of themselves. These differences determine different attitudes towards arranged marriages.
It should be noted that in Western individualistic cultures and Eastern collectivistic cultures, people's attitudes toward arranged marriages differ. The example of arranged marriages in India well illustrates these practices in collectivistic societies.
The individualistic point of view presumes that an independent and free choice of who, when, and how to marry is of primacy. This is why people in individualistic cultures strongly oppose the idea of arranged marriage as violating individual autonomy. They believe that they must "follow their hearts" and that romantic passion is the best guide to marriage as a long-term union.
The collectivistic view assumes that the choice of who, when, and how to marry is interdependent with others' interests. This is why people in collectivistic cultures naturally accept the idea of arranged marriage and abide by it. They believe that they must "follow the wisdom" and that romantic passion, though a bitter-sweet enjoyable feeling, is not the best guide to marriage as a long-term union.
What Are the Values of Romantic Love in Collectivistic cultures?
Romantic love, passionate attraction, and erotic allure are highly praised and finely elaborated in the arts and poems of many Eastern cultures. These artistic depictions of intense emotional experiences serve as great ideals, inspiring people to dream about love, its joy, happiness, and bitter-sweet suffering (Karandashev, 2017, 2019).
However, people of collectivistic Eastern wisdom do not dare admit all these beautiful idealistic experiences as the guide for their long-term marital relationships. The ideas of love and marriage are separated in their minds. That is different from the individualistic viewpoint, in which men and women believe that love will win marriage.
We should acknowledge, however, that due to increased relationship mobility, education, urbanization, and social modernization, the tendency towards Westernization of many Eastern cultures is evident. These changes are shifting the cultural norms and values in those collectivistic societies toward more individualistic norms and values. Consequently, attitudes toward arranged marriages are also changing.