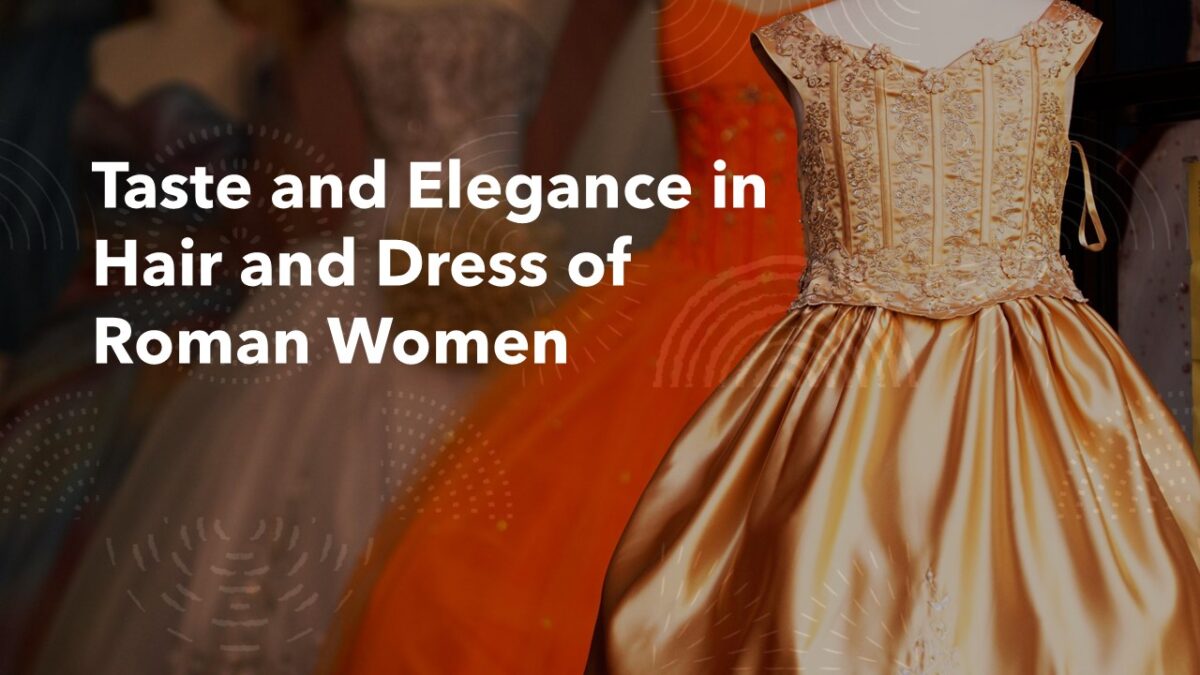 Ovid (43 BCE–17 CE) was a well-known Roman Empire poet. Many love scholars are familiar with his "Ars Amatoria" (The Art of Love), a trilogy of poetry books. "The Art of Love" has been popular among educated and aristocratic people for centuries.
In these books, Ovid instructs Roman men and women on what love is. He teaches men how to find and keep women. He also teaches women how to win and keep a man's love.
The Romans of antiquity lived in a different time and society than do contemporary people. However, I think modern educated men and women can still appreciate the guidance of love found in Ovid's poetry collections. For those who are interested in learning about the cultural wisdom of love in ancient Roman culture, I have posted excerpts from these books on this website.
Men and women of nowadays can find useful tips in the "Ars Amatoria" poetry on how to find and keep a partner in a relationship. Ovid's first two poetry collections offer advice on how to approach, court, and seduce women. The third book's poetic advice is primarily addressed to women in order to impart the art of love.
My Previous Blog Posts on The Roman Art of Love
In previous blog posts, I presented poetic excerpts of Ovid's advice to men. Those lovely verses are talking about, for example, "What Is His Task", "How to Find Her", "Search for Love While Walking", "Search for Love while at the Theatre", "Search for Love at the Races or Circus", "Triumphs that Are Good to Attract a Woman", "Search for Love around the Dinner-Table and on the Beach", "How to Win Her", "How to Know the Maid", "How to Be Attentive to Her", "How to Make Promises of Love to Her", "How to Woo and Seduce a Woman", "How to Captivate a Woman at Dinner", "How to Make Promises and Deceive", and "How Tears, Kisses, Taking the Lead Can Help in Love Affairs".
Here are some poetic quotes from Ovid's "Ars Amatoria," Book III, addressed to girls and women. Ovid teaches them about love and tells them how taste and elegance in hair and dress are important for the art of love.
Ovid's Advice on How Taste and Elegance in Hair and Dress Are Important for the Art of Love
"We're captivated by elegance: don't ignore your hair:

beauty's granted or denied by a hand's touch.

There isn't only one style: choose what suits each one,

and consult your mirror in advance.

An oval-shaped head suggests a plain parting:

that's how Laodamia arranged her hair.

A round face asks for a small knot on the top,

leaving the forehead free, showing the ears.

One girl should throw her hair over both shoulders:

like Phoebus when he takes up the lyre to sing.

Another tied up behind, in Diana's usual style,

when, skirts tucked up, she seeks the frightened quarry.

Blown tresses suit this girl, loosely scattered:

that one's encircled by tight-bound hair.

This one delights in being adorned by tortoiseshell from Cyllene:

that one presents a likeness to the curves of a wave.

But you'll no more number the acorns on oak branches,

or bees on Hybla, wild beasts on Alpine mountains,

than I can possibly count so many fashions:

every new day adds another new style.

And tangled hair suits many girls: often you'd think

it's been hanging loose since yesterday: it's just combed.

Art imitates chance: when Hercules, in captured Oechalia,

saw Iole like that, he said: 'I love that girl.'

So you Bacchus, lifted forsaken Ariadne, into your chariot, while the Satyrs gave their cries."

Kline, A. S. (2001). Translation of Ovid's Ars Amatoria: The Art of Love.
Then Ovid Continues His Advice
"O how kind nature is to your beauty,

how many ways you have to repair the damage!

We're sadly exposed, and our hair, snatched at by time,

falls like the leaves stripped by the north wind.

A woman dyes the grey with German herbs,

and seeks a better colour by their art:

a woman shows herself in dense bought curls,

instead of her own, pays cash for another's.

No blushes shown: you can see them coming, openly,

before the eyes of Hercules and the Virgin Muses Choir.

What to say about dress? Don't ask for brocade,

or wools dyed purple with Tyrian murex.

With so many cheaper colours having appeared,

it's crazy to bear your fortune on your back!

See, the sky's colour, when the sky's without a cloud,

no warm south-westerly threatening heavy rain.

See, what to you, you'll say, looks similar to that fleece,

on which Phrixus and Helle once escaped fierce Ino:

this resembles the waves, and also takes its name from the waves:

I might have thought the sea-nymphs clothed with this veil.

That's like saffron-flowers: dressed in saffron robes,

the dew-wet goddess yokes her shining horses:

this, Paphian myrtle: this, purple amethyst,

dawn roses, and the Thracian crane's grey.

Your chestnuts are not lacking, Amaryllis, and almonds:

and wax gives its name to various wools.

As many as the flowers the new world, in warm spring, bears

when vine-buds wake, and dark winter vanishes,

as many or more dyes the wool drinks: choose, decisively:

since all are not suitable for everyone.

dark-grey suits snow-white skin: dark-grey suited Briseis:

when she was carried off, then she also wore dark-grey.

White suits the dark: you looked pleasing, Andromeda, in white: so dressed, the island of Seriphos was ruled by you."

Kline, A. S. (2001). Translation of Ovid's Ars Amatoria: The Art of Love.