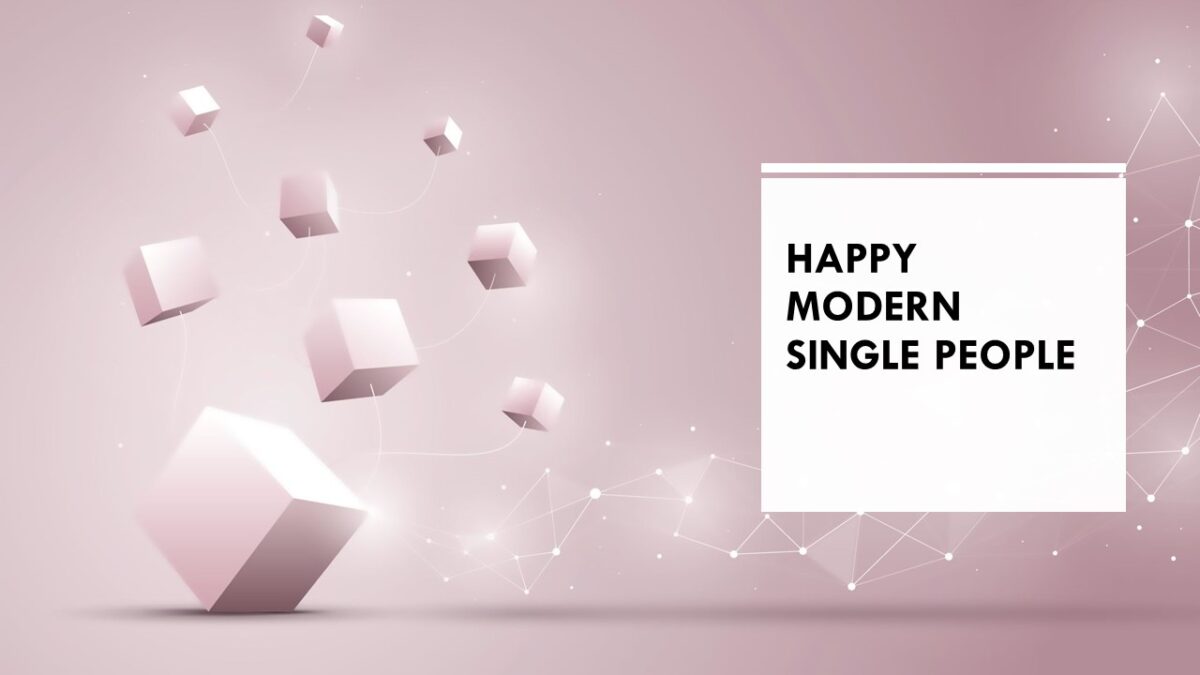 Traditional cultural stereotypes have taught us for decades that marriage is the ultimate destiny for young men and women. They should find the right partner (as in love marriages), or someone should find them the right partner (as in arranged marriages) for a marital relationship.
Due to these cultural stereotypes, people told men and women they should marry to be happy. It appeared, however, that fewer and fewer young men and women believed in this myth. Many preferred to stay single rather than marry. Even though they stayed in a relationship, they started to postpone their marriage until later. Sometimes, they never married, preferring to live in a relationship without marital registration.
The overall decline in marriages was an alarming trend in the late twentieth century. In the late 1970s, divorce rates were high, and the number of people remarrying after divorce was decreasing. It became commonplace for couples to cohabit without registering their union. Between 1970 and 1999, the number of unmarried couples living together in the United States increased seven times.
I wrote about these tendencies in another article, What Happened with Marriage in the Late 20th Century and How Marriage Evolved Into Singlehood in recent several decades.
Does it mean that modern single men and women are less happy because they are not married?
Is it okay to be single? Another reasonable question researchers ask is whether marriage brings us happiness or whether we ourselves bring our happiness to make the relationship happy.
Singlehood in the 21st Century
In the 21st century, the number of people who are single continues to go up. While in 1990, 29% of adults in the U.S. did not have a partner, in 2019, the percentage increased to 38%.
The traditional cultural stereotypes, however, tell us that something is wrong with those single men and women. Many people believe that unmarried men and women are immature, self-centered, insecure, and unhappy. They believe that married people are more mature, kind, stable, and happy.
According to some research, people who are married or in a committed relationship tend to be happier overall than those who are single. But averages don't tell the full truth because people are individuals.
Single People Differ from Each Other in How Happy They Feel
The findings of a recent study by Lisa Walsh, Victor Kaufman, and their colleagues from the University of California have demonstrated that single people have many individual differences in how they live and feel.
Researchers surveyed 4,835 single adults ranging in age from 18 to 65 who were single at the time of the survey. The results of the survey identified 10 distinct groups of single people, some of whom were happier than others.
The findings showed that 14% of single adults said that they were extremely happy. In fact, they felt just as happy as the happiest couples reported in other studies. Another 40% of singles were moderately satisfied, 36% were somewhat dissatisfied, and only 10% were extremely dissatisfied.
In contrast to popular stereotypes, the majority of singles (54%) were happy and satisfied with their lives. As a result, singles can experience happiness on par with couples, challenging the misguided stigmas often associated with singlehood.
What Makes Single People Happy
By focusing on typological groups of single people, researchers were able to learn more about what makes them happy.
The single people who were the happiest had strong relationships with their friends and family, a high sense of self-worth, and good personality traits. Besides, the happiest singles had a high level of extraversion, which means they were friendly and outgoing, and a low level of neuroticism, which is a tendency toward negative emotional instability.
On the other hand, the singles who were least happy had poor relationships with family and friends, low self-esteem, low extraversion, and high neuroticism.
Who Are Moderately Happy Singles?
We found interesting variations among moderately happy singles between these two extremes. They frequently keep an emotional balance between the good and bad sides of their lives. The happiest singles were those who had wonderful friends and family, but they did not have to have both to be content. Strong friendships but strained family ties characterized one happy group, while the other happy group displayed the opposite trend.
Another happy singles group had high neuroticism, but they overcame this challenge with high extraversion. To put it another way, there are numerous ways for single people to be content. One general stereotype cannot be used to describe all single people. There are several different kinds of single people, each with their own distinctive characteristics.
So, Living Single Is Not Necessarily Bad for You
What are the main conclusions the researchers came to?
We are not doomed to a life of misery if we remain single. In fact, a lot of single people are as content with their lives as their married counterparts. Additionally, there are numerous options for single people to live their own unique version of the good life. Some singles are lucky to have low neurotic traits, while others have a high sense of self. Some singles treasure their friendships. Others find comfort in their families.
So, it appears that the traditional gap between happy couples and unhappy singles is not as straight as previously believed. Currently, that gap may be narrowing as singlehood gains greater acceptance and prominence in modern societies.
We shall acknowledge that happiness doesn't hinge on romantic or marital relationships. We shall cherish the diverse ways that we can find happiness in life, whether being married, in partnerships, or now.