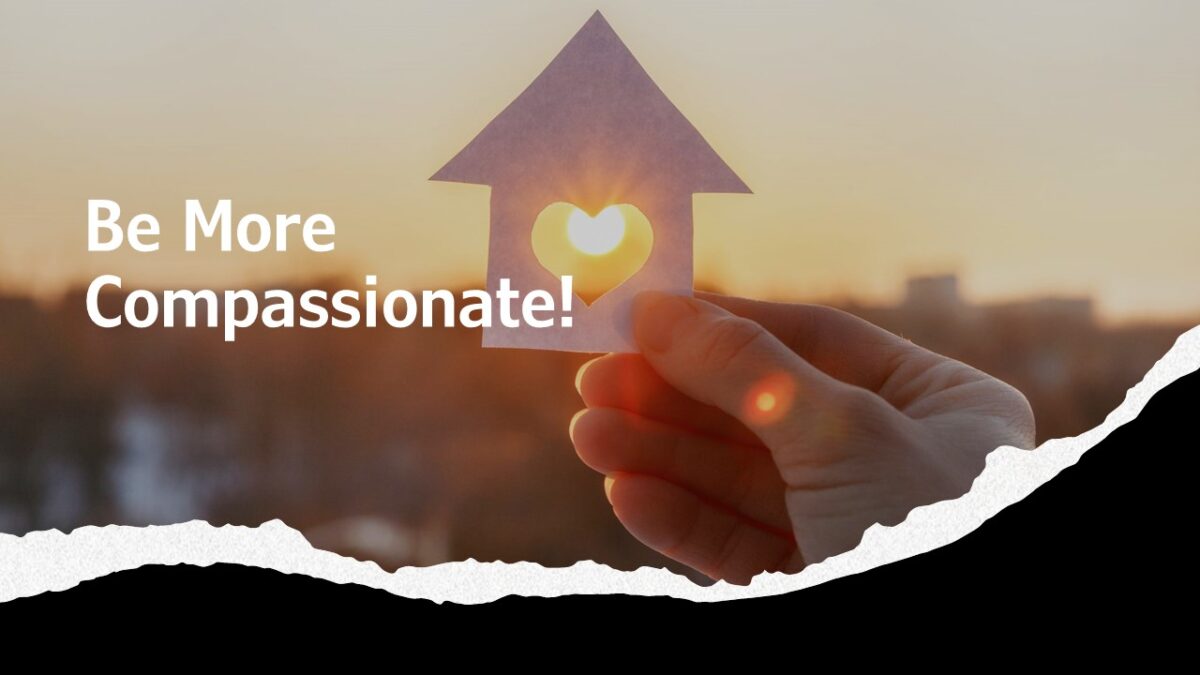 The lack of time, or "time famine," is the major problem nowadays that deters us from being compassionate to others in our daily encounters. This problem also does not allow doctors to allot sufficient time to interact with patients compassionately in the manner in which they would like to do so. Many doctors regret that they do not have the time to treat patients with compassion, as they would like to.
The problem is specifically intractable in medicine. Healthcare providers in clinics often feel they cannot sufficiently care for their patients the way they would like.
It's hard to think of something more serious than telling a patient bad medical news. Can medical educators teach physicians how to show real compassion for patients professionally?
How to Show Compassion Professionally
Let's consider how the researchers from Johns Hopkins University taught cancer doctors the way to support their patient encounters.
Here is a script that doctors can use in their medical practice. Beginning the appointment, the oncologists say:
"I know this is a tough experience to go through and I want you to know that I am here with you. Some of the things that I say to you today may be difficult to understand, so I want you to feel comfortable stopping me if I say something that is confusing or doesn't make sense. We are here together, and we will go through this together."
Then, by the end of the appointment, the doctors say:
"I know this is a tough time for you, and I want to emphasize again that we are in this together. I will be with you each step along the way."
It appeared that when doctors shared these words with their patients, the patients perceived their doctors as warmer, more caring, and more compassionate care providers. These patients experienced less anxiety than other patients.
The study demonstrated not only how compassion matters but how quickly a doctor can display compassion to a patient, even in forty seconds and in 99 words, which eased a patient's anxiety.
How Much Time Does It Take to Express Compassion?
Other studies have supported this discovery about how little time doctors need to express compassion.
Stephen Trzeciak and his colleagues conducted the study in the Netherlands that showed that it takes only 38 seconds for doctors to express compassion when they deliver bad news to patients to ease the patient's anxiety.
The study of Rachel Weiss and her colleagues demonstrated that the longer compassionate statements, the better they reduce patient anxiety.
How to Express Compassion in Daily Social Communication
What about other daily situations involving social connections? Can we spare a few seconds to communicate with someone close to us, with our loved one or friend, or with our neighbor, expressing simple words of compassion?
Great job today. I know it's been tough this past week. I see how hard you are working and I'm proud to be working alongside you.
I really admire how you are rolling with the punches. I want you to know you're not in it alone. I'm here, too, and we'll figure it out together.

How Helping Others Could Make You Feel Less Rushed by Gabriella Kellerman (2023)
Keep in mind that even the brief moments of your time given compassionately to someone else can make a difference in their life as well as in yours.
Give Compassionate Love to Each Other!
We need to rely on each other. We must care about each other. We need compassion for each other to feel good, be good, live well, and do what we are doing well. We need compassionate love for each other to do well in our personal lives.
The modern way of life, with its daily rush and lack of time, presents increasing barriers to personal connections. Nevertheless, we can pursue compassionate social behavior and feel that we have time to spare for it.