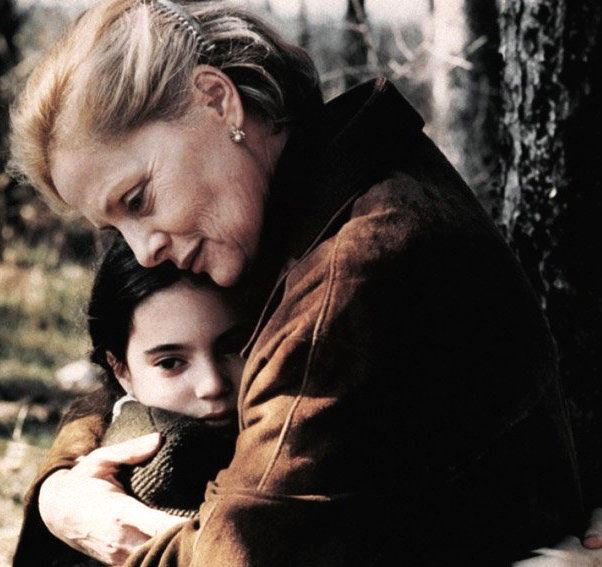 Two loving persons, John and Laura. experienced a big tragedy—the tragic loss of their beloved daughter. Their love seems to have cracked after this tragic event. Can their love after loss still be restored?
Loss after loss can be partially healed – and intimacy restored – experiencing something unexpected and new, incorporating in a couple's life small doses of the unfamiliar, the magical, and the primal. Don't Look Now seems to say just this. The novella is set in Venice and it is written by Daphne du Maurier, author of Rebecca.
John and Laura, the protagonists of the story, experience a reawakening of the senses that brings them close to one another again after the tragic loss of their daughter. While depicting Venice as gloomy and mysterious, the lagoon city acts as a time-travel device, allowing the protagonists to go back in time and offering them, briefly, the illusion of a restored happiness. The beauty and magic of Venice give them a suspended moment of loving and sensual closeness before a tragic conclusion.
The Journal of the Short Story in English published a special issue on Daphne du Maurier's short stories and novellas. The volume, edited by Xavier Lachazette, will be available online in June 2024. Meanwhile, readers can access the article I wrote on Don't Look Now here: https://asian-university.academia.edu/FrancescaPierini
The Soothing Encounter with Otherness
When John and Laura take a trip to Venice after the death of their daughter Christine, they are distant from one another. In Venice, they meet middle-aged twin sisters. One of the sisters is a psychic who tells Laura she can see and communicate with Christine. She also tells her that Christine is trying to warn their parents to leave the city at once, as she thinks they are in danger. Whereas Laura believes what she hears from the sisters, John, feeling manipulated, grows increasingly impatient with his wife and annoyed with the old ladies.
Whereas Laura is capable of contemplating and accepting a necessary dose of soothing, otherworldly reality which will help her elaborate and contain her grief for the loss of her daughter, John chooses to hide behind a veil of scepticism which will eventually lead him to ruin.
As the story unfolds, John and Laura, in spite of their opposed attitudes towards the unknown, become less estranged from one another. Venice works its magic on them, bringing them closer, renewing their intimacy. Their encounter with otherness – the lagoon city as an exotic and mysterious location and the sisters as messengers from an otherworldly dimension – generates an intense moment of happiness, acting as a catalyst of positive change in their relationship.
Otherness as Catalyst of Change
Don't Look Now immediately introduces us to a parallel dimension of doubles and opposites: twin old ladies, the second sight one of them possesses, youth opposed to old age, innocence to corruptness, belief to disbelief. In a sense, the novella can be read as a story of descent into a maze – which Venice very much resembles – from which only those who are emotionally open to the possibility of being challenged find a way out, getting consoled for their loss and partially restored to a peaceful state of mind.
This is why Don't Look Now is very much representative of an Anglophone literary tradition depicting the South of Europe, and Italy in particular, as a space in which manifestations of the magical, the supernatural, the unorthodox, and the regressive are still present, and there to challenge the British visitor. In other words, Italy has been depicted, for a long time, as the ideal stage for tales that centre on a rational British self who finds himself/herself challenged by a parallel world in partial discontinuity with the contemporary one.
Hence Venice is depicted as a counter-site, a place that represents the ordinary by projecting its counter-image, a microcosm that is in appearance in continuity with the contemporary world, but where ordinary rules can be momentarily suspended in order to make space for a tale of fated ineluctability.
Don't Look Now places at its centre northern European protagonists constantly challenged by the city's reiterated foreign character, its web of alleys and the largely incomprehensible behaviour of its natives. In order to navigate the city and to make sense of their journey, the British protagonists need someone situated half-way between their world and Venice's parallel reality: the psychic twin sister personifies this state perfectly, as she is a medium between two worlds.
Why Italy Is Such a Special Venue in Du Maurier's Novella
Du Maurier's novella is a fascinating narrative centred on an ideological mystification. By making use of Italy as the cultural polar opposite of England, as a trope for healing, salvation, sensual renewal, and ultimately damnation, the story consigns the country – which Venice epitomises – to a particular role, relegating it to a magical space outside "real" space and real time, a mirror reflection and a dimension outside history that serves the double function of challenging the symbolic order of the self and reiterating its normative value.