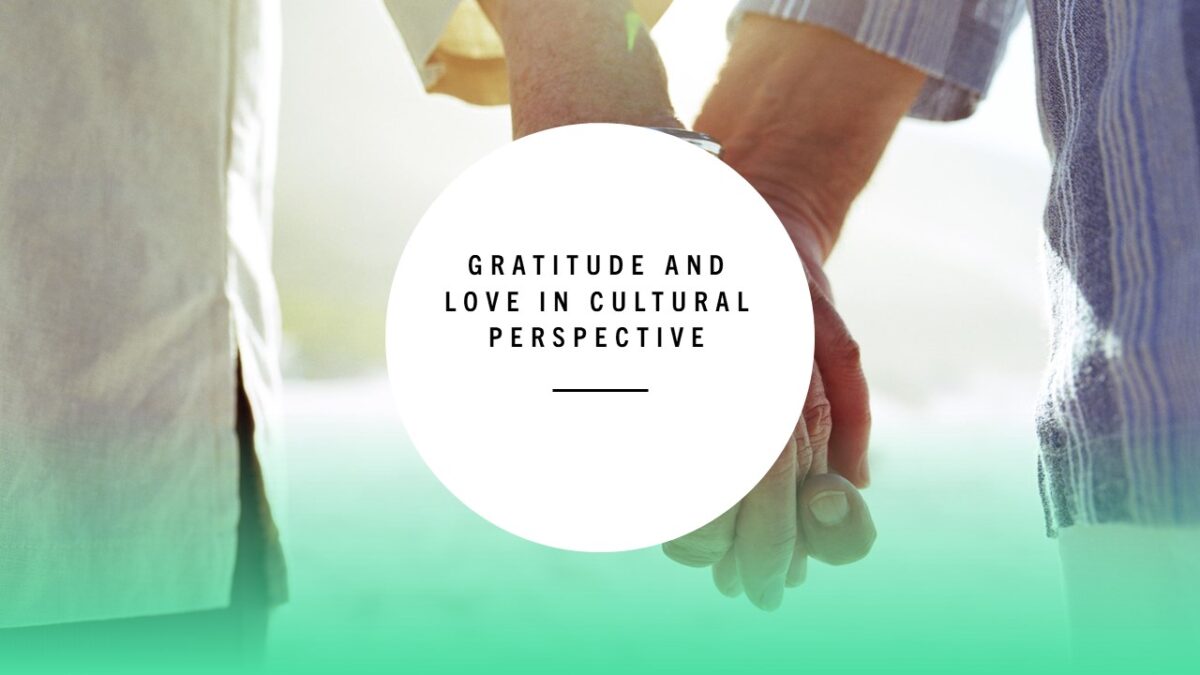 The grateful attitude and emotions toward other people and life are referred to as gratitude. When we express gratitude for what other people and life have given us, we experience several situational emotions. When we are grateful, thankful, and appreciative to someone for something, we can feel a variety of positive emotions. Gratitude and love commonly go hand in hand and are closely related to each other.
Gratitude and Love in Our Life
As I showed in another article, gratitude and love frequently go together. Not only does the experience of gratitude entail the emotion of love, but love also implies the expression of gratitude.
Love frequently involves expressions of gratitude and appreciation. Love, gratitude, and appreciation are deeply relational feelings that encompass a wide range of dispositions, moods, and situational emotions and feelings. Participants use a variety of methods to express their feelings of love, including loving others, loving oneself, receiving love, and feeling thankful for love.
A Chinese Cultural Perspective on Gratitude and Love
The indigenous Chinese concept of "enqing" means grateful love (Chen & Li, 2007). This type of love includes the feelings of responsibilities and obligations associated with a spouse's feelings of appreciation, gratitude, and indebtedness for what the partner does for the marriage. The origins of "enqing" are in Chinese relationship orientation and the traditional Confucian value of duty in marriage.
While Western marital intimacy is characterized by feelings of togetherness and compatibility, Chinese marital intimacy is characterized by feelings of admiration and gratitude.
The Chinese Concept of "Enqing"
People in traditional Chinese society typically place little emphasis on marital intimacy. Instead, "enqing"—the expression of gratitude and admiration—may bind Chinese couples closely together.
Many researchers have identified "enqing" as the primary element of Chinese marital affection and love (e.g., Li & Chen, 2002; Tang, 1991; see for a review, Karandashev, 2019). In traditional Chinese marriage, "enqing" plays a central role in marital affection and love. The four pillars of Chinese couples' love are:
(a) feelings of gratitude,
(b) admiration,
(c) togetherness, and
(d) compatibility
How Gratitude and Love Develop in Chinese Marriage
Why and how does this kind of grateful love between married people grow?
In traditional Chinese culture, parents frequently arrange marriages. Under these conditions, many people got married without knowing each other well. Moreover, even after they get married, Chinese cultural norms do not consider the intimate relationship between the couple as important. The "enqing", or expression of gratitude and admiration, develops from conjugal love and role fulfillment. That is what keeps Chinese couples together and close.
People experience intimacy more frequently in modern Taiwanese (Chinese) marriages than ever before. However, the presence of "enqing" remains. Modern Western ideas about love have an effect on Chinese marriages. Nevertheless, the traditional Chinese idea of "enqing" has not gone away (Li & Chen, 2002).
How the Expression of Gratitude Differs in Chinese and American Cultures
A series of cross-cultural studies examined the impact of verbal and nonverbal expressions of appreciation on the quality of romantic relationships in "high-context, collectivistic cultures and low-context, individualistic cultures" (Bello et al., 2010, p. 294).
The authors discovered that in cultures such as the United States and China, appreciation takes different forms and plays different roles in relationships. Participants from both countries listed specific ways they express gratitude in a romantic relationship.
The results show that Chinese participants prefer nonverbal expressions of appreciation over verbal ones, while American participants favor both verbal and nonverbal ones.
Overall, data showed that Americans use significantly more frequent expressions of gratitude in love than Chinese people. This is mostly due to the extensive use of verbal expressions in the United States. Chinese people, on the other hand, use more indirect ways to express gratitude in love than Americans see for a review, Karandashev, 2019).